I learned the somber news that Cheslie Kryst, Miss USA 2019, committed suicide this morning. Cheslie, I do not know personally, but have admired dearly. I have followed her career on social media in awe, of her intellect, beauty, and accomplishments.
Cheslie, embodied #blackgirlmagic and I'm very sad, she is no longer here on earth. I was thrilled to see she just started her YouTube. I couldn't wait to hear her beauty and fashion tips.
Strong black woman, is a narrative that is often associated to describe a woman of color. Though I do find the description as a positive, I can see that it can overshadow the other emotions that all humans possess. As though, a black woman can suppress  and overcome other emotions because we are so resilient and so strong.
We are strong. We are resilient. We too have a soft and tender side. We too have fears, moments of sadness, and depression.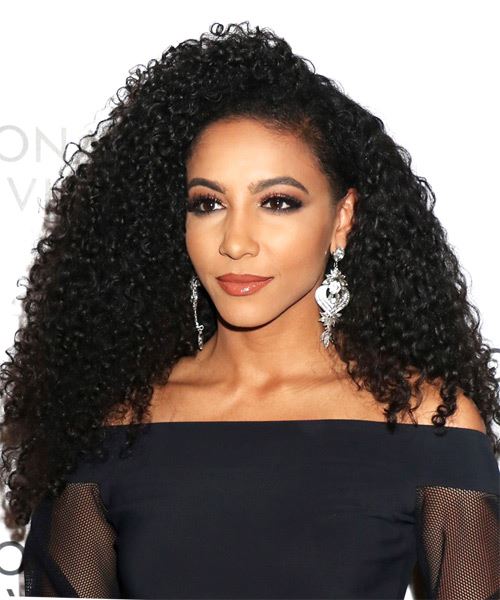 I'm 35 and seeing a role model that looks like me take their own life is truly devastating. Her beautiful photo is on my 2022 vision board. I admired so much of her success.
A reminder to check in on all of your loved ones.
The material things are just that, material. Our relationships with people and our respect for humanity, that's what matters. Everything else is just small stuff.
I do not know Cheslie's personal struggles, I just know I will miss her.
If no one has told you today, you are loved. I love you.
Please seek help, if you have thoughts of suicide.
The National Suicide Prevention Lifeline is a United States-based suicide prevention network of over 160 crisis centers that provides 24/7 service via a toll-free hotline with the number 1-800-273-8255. It is available to anyone in suicidal crisis or emotional distress. The caller is routed to their nearest crisis center to receive immediate counseling and local mental health referrals. The lifeline supports people who call for themselves or someone they care about. 
Love always,
Tiara D. Thornton